dozer blade root rake, 126" wide, 1135 lbs AR400 steel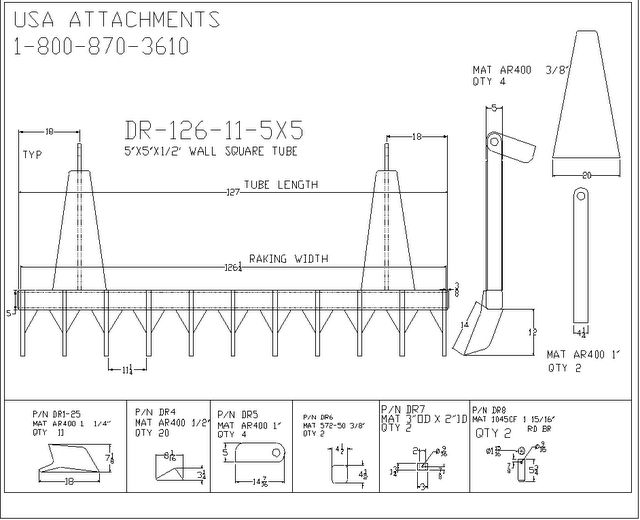 Orders by phone
Order by phone: 1.800.870.3610, 8AM - 5PM EST

Additional Details
Have the following ready when you order your dozer rake:
Machine model
Width of blade at bottom
Blade height
Resources
Shipping
For a shipping quote, call +1.336.983.0763 or email us
$180 flat rate shipping to NC, SC, VA, TN, GA. Please call to get this rate.
Returns
30 day returns. If it doesn't fit, we'll pay the return shipping and refund your money.