Mini Excavator Buckets
Free shipping to lower 48! Free upgrade to ESCO style teeth.
Mini Buckets for excavator weight
6,000 to 10,000 lbs
Mini Buckets for excavator weight
10,000 to 14,000 lbs
USA Attachments Mini Buckets
USA Attachments' mini excavator buckets are built for your specific machine hook up. Most mini excavators will likely require a pin on excavator bucket. If you have a Kubota or Deere mini excavator you may choose between a pin on excavator bucket, or quick attach bucket.
Pin On Mini Bucket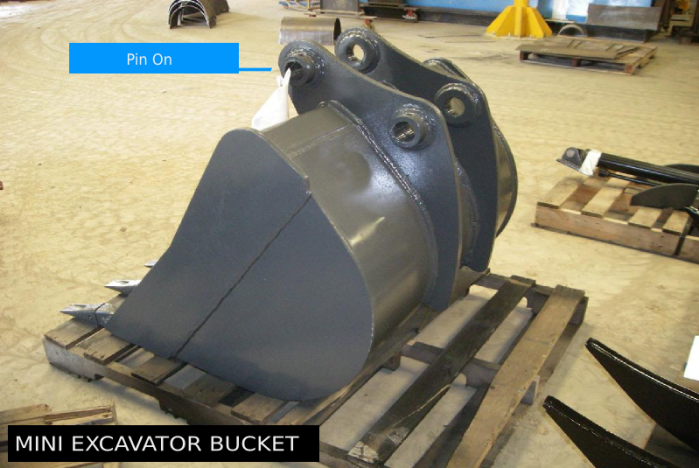 Quick Attach Mini Excavator Bucket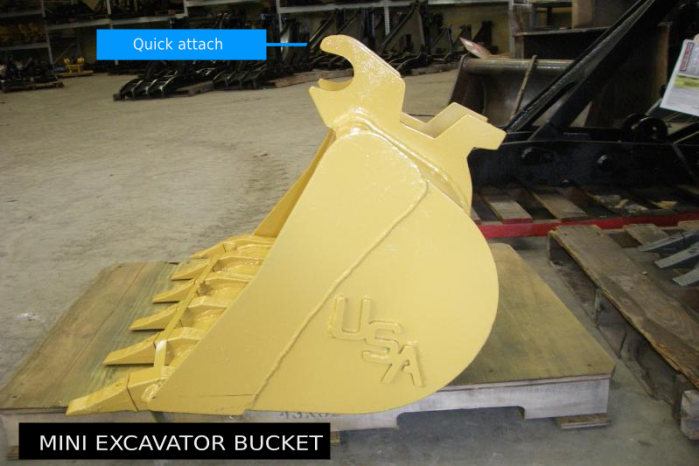 These buckets are for compact or mini excavators. Mini excavators are defined on Wikipedia as weighing between .7 to 8.5 tons. Our mini buckets are divided into two excavator weight categories: 6,000 - 10,000 lb machines and 10,000 - 14,000 lb machines.
USA Attachments' buckets are available with teeth, but smooth edge buckets can be quoted as well.
Bucket With Teeth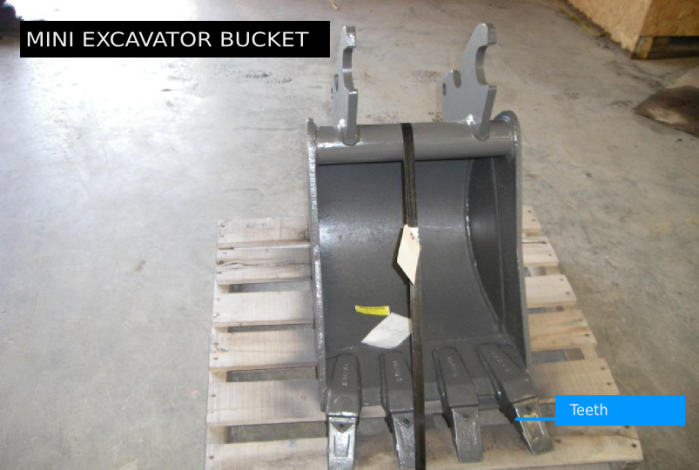 Smooth Edged Bucket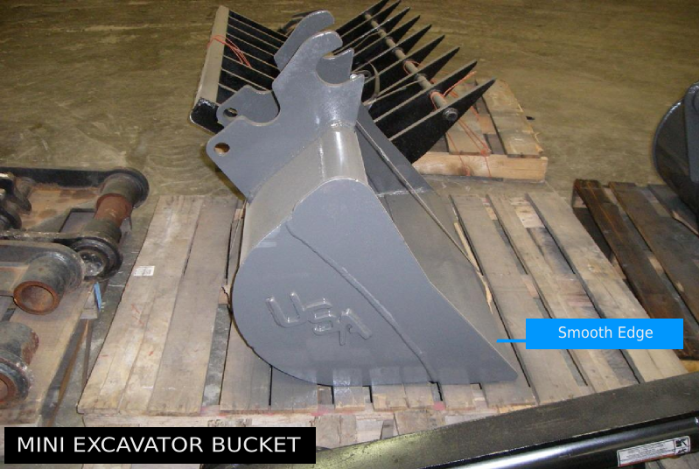 Our standard bucket widths are made from 12", 16", 18", 24", 36" wide, however, custom bucket widths can be made upon request.
Once you order your mini bucket it should arrive in 7 - 10 days business days if you live in the lower 48 states. For the lower 48 states, mini buckets also include free shipping. Most of Canada may try our shipping calculator for bucket shipping quotes. Alaska, Hawaii, International inquiries may call.